WE DON'T HAVE PROBLEMS, WE HAVE SOLUTIONS
FREQUENTLY ASKED QUESTIONS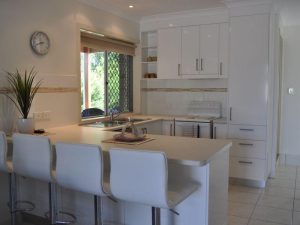 Yes. We are licenced to work in both NSW and QLD.
NSW Bld Licence: 15634C
QLD BSA Licence: 15074816
NSW Asbestos Licence: AD212874
Once we have received approval, we will notify you immediately to outline the next steps to be taken before repairs can commence. We understand the necessity of emergency restoration work to be completed and will endeavour to start as soon as possible
Throughout the restoration process we encourage input from all parties involved. Our service promise guarantees that everyone involved must be happy with the completed work hence, we are happy to receive input throughout the restoration process.
No. The restoration will not commence until payment of your excess has been received.
No. We supply the asbestos removal control plan tailored for you and organise the safe removal of your asbestos after you contact us about the issue
We endeavour to have all trades required to be booked in as per schedule so that once we begin, each stage will be continual. Unfortunately, due to the individual nature of each project, there will be occasions where stages may be delayed (due to weather for example). We will always prioritise the needs of the client and make sure that disruption is minimal
We provide emergency after hours service 24 hours a day, 7 days a week. Simply call Michael on 0488 557 772.
We will have assigned a construction manager to oversee all aspects of the repair and their contact details will be provide prior to commencement. They should be your first port of call.  Our administration staff are always on hand to provide any support that is required on 0266221637.  The Director, Michael Di Costanzo is available 24/7 on 0488557772.
Aussie Wide Builders supply insurance restoration and repairs in the aftermath of emergencies and disasters for all property sectors including:
Commercial
Industrial
Residential
Regional
We offer other specialised services including: